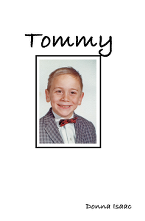 Tommy, an elegiac chapbook, celebrates and mourns a younger brother who died young. Using varied poetic forms, landscape, and memory, poet Donna Isaac takes the readers through a personal and yet universal journey of grief and acceptance. Each poem represents a step that a sister must take to understand that both suffering and joy are necessary for an authentic life. Using imagery of the natural world as touchstones in many of the poems, Isaac connects the beauty of beach, mountain, and flower with the beauty that was her brother.
Red DragonFly Press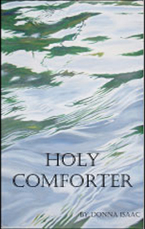 Holy Comforter, a collection of 31 poems reflects a childhood steeped in memories of growing up in Southern landscapes, including the attending of Catholic elementary schools. Lyrically, we hear both the voice of the child as well as the adult writer. Weaving together small snapshots of the people and places long gone with new-found discoveries of spirituality, Holy Comforter resonates with vivid and sometimes startling imagery; varying forms; and a mixture of the comic and the tragic.

The cover art, "Flow" is by artist Cynthia Starkweather-Nelson.

To purchase Holy Comforter or Tommy, download this order form.